With this abnormally beautiful weather we're having, looks like camping season may begin earlier than we expected. And I am not complaining!
Basically every weekend in the summer we're out camping. Whether it's just a small campground fifteen minutes from home, a lake hours away, we find a place to pitch the tent and pull out the beer. There's something so relaxing about camping – I mean, after the hour and half it takes to unload the truck, set up the tent & everything inside.
But still, sitting in a lawn chair, cold drink in hand, absorbing what the outdoors has to offer (preferably sunshine for me please), there's just something about it.
Though it'd be great just to get out and go, there's a few necessities you need to pack along with you.
Here are a few of my essential items:
Extension Cords
Without fail, we forget this every time and have to borrow. Our air mattress is pretty big, and has to be blown up after being put in the tent. We've had to back the car up so close to the tent it's basically inside, in order to reach the car plug-in. Never again.
Motion Sensor Light
This is the greatest thing we have ever thought of. There's nothing like walking back to your tent to grab a new drink, and tripping over a tree root, falling into your tent. Yeah no. Ours is just a battery powered little square light that we place on the ground about five feet in front of our tent, and as we come into range, it lights a path to our door. We ordered our motion sensor light off of Amazon.
Footed Pajamas
This may seem silly, but hey, if you're tenting it, it get's damn cold at night. These are a lifesaver.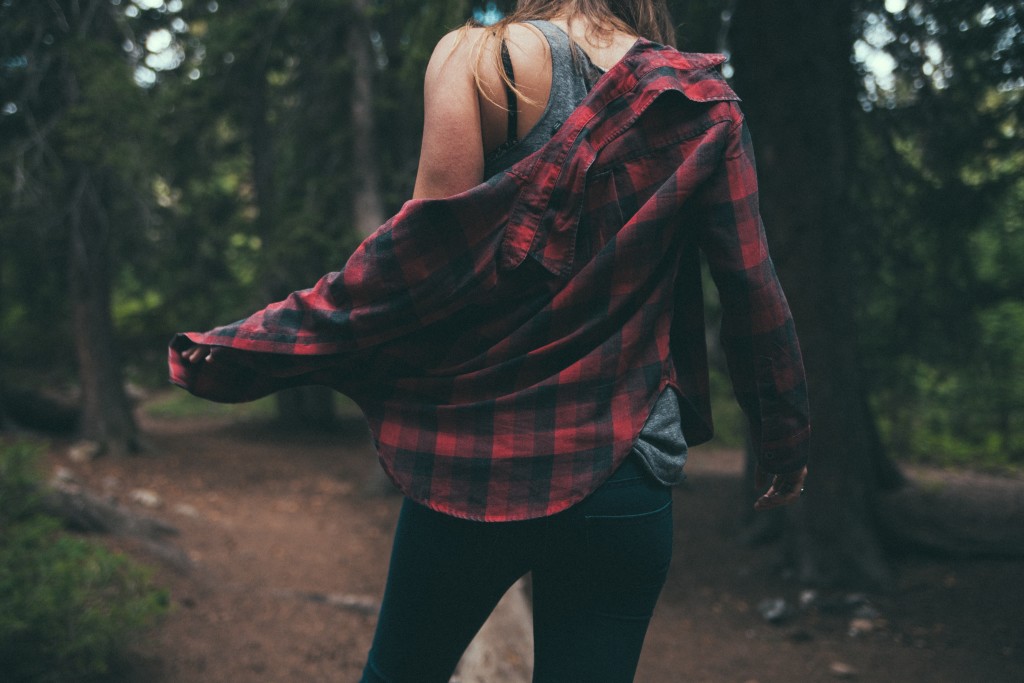 Oversized Flannel
I don't know about you, but I loooove me a flannel. Grab a larger flannel, and you can wear it as is for a light jacket, over top of a hoodie for an extra layer, or tie around your waist when it gets a little too warm. Practical & cute!
Cup With Lid & Straw
Hey, these aren't just for kids ya know! Spill free, insulated, and I'm just a big fan of drinking out of a straw! I use a mason jar cup with a handle, and it has become known as my camping cup. I even started a trend among our friends! I have seen them at Target & Home Hardware. Or you find these mason jar tumblers
on Amazon!
Or you just stick to a regular old beer can like this guy over here. If we're talking beer though, I prefer my corona. With lime, of course.
Love camping like I do? Stick around for more Countdown To Camping posts with plenty more tips and tricks regarding all things camping!
Want an ultimate camping checklist to guide you through your packing? Check out this post!